alphaspirit - Fotolia
News
Stay informed about the latest enterprise technology news and product updates.
Equinix business exchange network offers direct connection
Equinix introduced a service that uses its business exchange network to directly connect customers through a single portal. Also, VeloCloud adds VeloCloud Edge to AWS Marketplace.
Equinix has introduced a service that lets its business customers connect directly to another business or service provider within the business exchange network through a single portal.

Download this free guide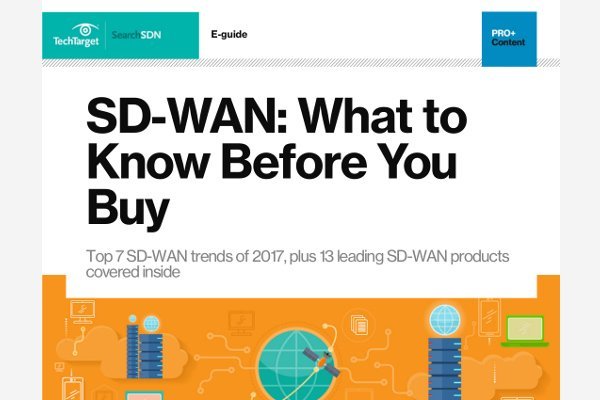 SD-WAN Buyer's Guide: What to Know Before You Buy
In this two-part guide, analyst Lee Doyle reveals the top 7 SD-WAN trends to watch for this year, and our editors compare 13 leading SD-WAN products in one handy infographic to help guide your purchasing decision.
Using Equinix Cloud Exchange Fabric -- formerly just Equinix Cloud Exchange (ECX) -- Equinix said customers can connect to other business partners, cloud service providers or SaaS partners on the Equinix platform through a set of APIs, instead of having to establish an individual connection to each partner.
ECX Fabric uses SDN capabilities that include real-time provisioning and increased visibility to provide the scale necessary to let customers connect on demand, Equinix said. The provider uses its own data centers to establish global connectivity for its business exchange network.
ECX Fabric is currently available in North America and EMEA and will be available in other locations, like Sãu Paulo; Hong Kong; Melbourne, Australia; Osaka, Japan; Singapore; Sydney and Tokyo, in 2018. The service is available on a pay-as-you-go basis.
VeloCloud and AWS integrate further
VeloCloud is making more of its SD-WAN services available from Amazon Web Services, or AWS, the company announced earlier this week.
The SD-WAN vendor made its SD-WAN edge virtual machine available on the AWS Marketplace and also created the option for customers to add Amazon's virtual private cloud to their VPNs. To do this, customers can deploy the virtual machines on AWS or via VeloCloud gateways, tap into existing VPN hubs on AWS, a company statement said. VeloCloud offers a physical edge device as well.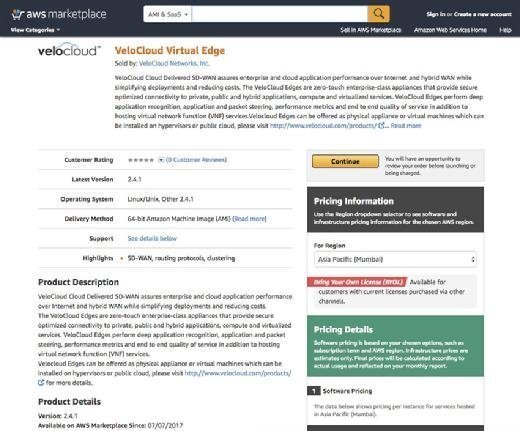 This news follows VMware's November announcement that it will acquire the SD-WAN startup for an undisclosed amount. The deal is expected to close at the end of VMware's 2018 fiscal year. VMware has its own AWS service, VMware Cloud, which delivers VMware's software-defined data center as an on-demand service.
Fujitsu combines Nuage Networks' SDN capabilities with K5
Fujitsu said it will use software from Nuage Networks to beef up its K5 cloud service marketing efforts.
Fujitsu's cloud service, K5, is built on an OpenStack foundation and works on both virtual machines and bare-metal servers.
Fujitsu will use Nuage's Virtualized Services Platform (VSP) -- which creates an overlay using SDN technology -- to compel enterprises to forgo their bare-metal infrastructures in favor of using K5. Through Nuage VSP, Fujitsu said it can offer SDN features like multi-tenancy, policy creation, microsegmentation, real-time visibility and dynamic threat detection to enhance its K5 cloud service.
Fujitsu will begin deploying Nuage next year as part of a K5 architecture upgrade, beginning with its Japan data center.
Dig Deeper on SDN architecture