Ten essential network virtualization definitions
SDN has sparked discussion about what network virtualization truly is. Here are 10 key network virtualization definitions that explain the basics.
The emergence of software-defined networking has also sparked discourse among IT pros about the need for network virtualization. Yet in many ways, a singular network virtualization definition has yet to emerge.

Download this free guide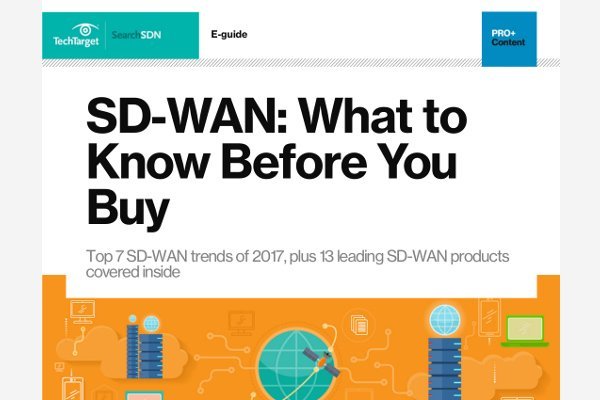 SD-WAN Buyer's Guide: What to Know Before You Buy
In this two-part guide, analyst Lee Doyle reveals the top 7 SD-WAN trends to watch for this year, and our editors compare 13 leading SD-WAN products in one handy infographic to help guide your purchasing decision.
In a recent interview with VMWare's Martin Casado, we learned SDN and network virtualization differ -- Casado likened SDN to a mechanism, while network virtualization is an application.
"SDN is relevant to system builders: I liken it to a way to build an engine," Casado said. "Someone building a car would use a new way of building an engine to build the car, but customers don't buy engines, they buy cars."
Here we've rounded up 10 key definitions to better explain the basics of network virtualization.