Get started
Bring yourself up to speed with our introductory content.
Understanding the basics of bare-metal switches
Increased commoditization in networking is allowing organizations to drive down hardware costs. Learn the basics of bare-metal switching and their role in this transition.
Introduction
As vendors continue to tout networking architectures that decouple software from hardware, bare-metal switches are moving into the spotlight. These switches are built on merchant silicon that may provide fewer features than proprietary chips but enable a lower-cost and more flexible switching alternative. White box switches are poised to be open enough to allow network vendors and users to choose their network operating system, depending on their organization's needs.
Read more about company bare-metal strategies, as well as the difference between bare-metal switches and white-box switching, and the Open Compute project.
1

Cumulus's bare-metal switches

-
Cumulus Networks' bare-metal switch strategy
Cumulus Networks created the first Linux operating system for network hardware. Cumulus is also partnering with companies like Dell to offer its Linux network OS on Dell's networking hardware. Read about the company's bare-metal switch evolution, and how its partnership with Dell is enabling the industry to better embrace bare-metal switches.
2

Big Switch goes bare-metal

-
Learn about Big Switch's bare-metal strategy
Big Switch has made the move to bare-metal switches. Read about the company's decision to go with bare-metal, what this means for its SDN strategy, and how company partners are integrating its SDN software into their bare-metal switches.

Download this free guide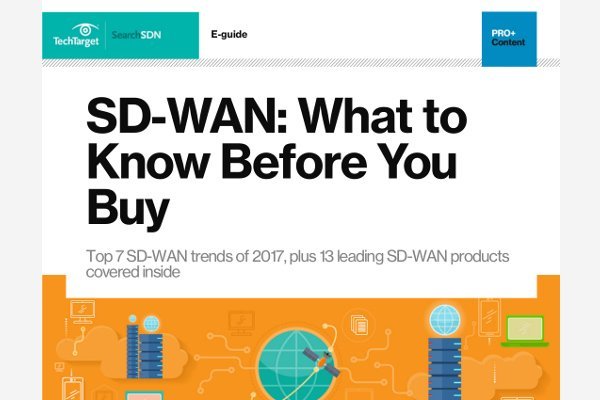 SD-WAN Buyer's Guide: What to Know Before You Buy
In this two-part guide, analyst Lee Doyle reveals the top 7 SD-WAN trends to watch for this year, and our editors compare 13 leading SD-WAN products in one handy infographic to help guide your purchasing decision.
By submitting your personal information, you agree that TechTarget and its partners may contact you regarding relevant content, products and special offers.
You also agree that your personal information may be transferred and processed in the United States, and that you have read and agree to the Terms of Use and the Privacy Policy.
3

Facebook Open Compute project

-
Facebook's Open Compute project employs bare-metal networking
Facebook's Open Compute project was designed to share more efficient server and data center designs with the IT industry. Learn how the project is incorporating open switches into its initiative and the impact this is having on Linux-based networking.
News
Facebook execs explain why the company is designing a switch that's open source. Continue Reading
News
Facebook's Open Compute bare-metal switch project will accept contributions from various companies. Continue Reading
News
Facebook's Open Compute project is leading to the rise of Linux-based networking and programmability. Continue Reading
4

All about white-box switching

-
Bare-metal switches vs. white-box switching
Are bare-metal switches and white-box switches one and the same? Explore what white-box switches are and how they differ from bare-metal switches.
Answer
See how network admins can choose either-or to receive the same performance. Continue Reading
News
The white-box switch market grew in 2013 thanks to hyperscale companies and cloud providers, but will enterprises buy in? Continue Reading
Answer
Read why white-box switches are a result of increased commoditization in the marketplace and how they'll be used in enterprise networks. Continue Reading