Definition
campus network
A campus network is a proprietary local area network (LAN) or set of interconnected LANs serving a corporation, government agency, university, or similar organization. In this context, a typical campus encompasses a set of buildings in close proximity. The end users in a campus network may be dispersed more widely (in a geographical sense) than in a single LAN, but they are usually not as scattered as they would be in a wide area network (WAN).

Download this free guide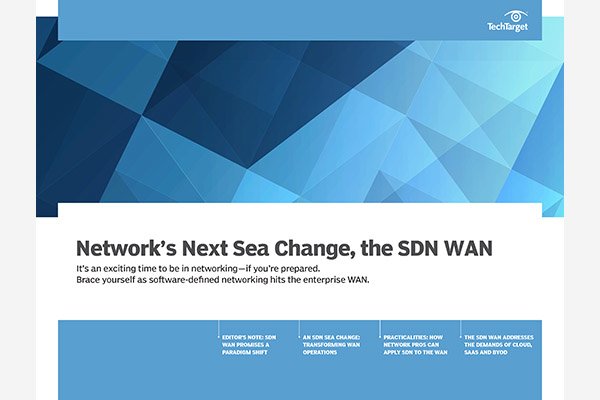 How SDN is Transforming WAN Operations: Free Handbook
Access our handbook now to navigate the waters of SDN in the WAN, with tips on overcoming implementation challenges, use cases for SD-WAN, and how to adjust to the altered network engineering career prospects that result.
By submitting your personal information, you agree that TechTarget and its partners may contact you regarding relevant content, products and special offers.
You also agree that your personal information may be transferred and processed in the United States, and that you have read and agree to the Terms of Use and the Privacy Policy.
College and university campus networks interconnect administrative buildings, residence halls, academic halls, libraries, student centers, athletic facilities, and other buildings associated with the institution in a specific town or neighborhood. Corporate campus networks interconnect buildings that house key departments and staff members. The corporate campus network forms the user-facing aspect of the larger corporate network within a limited geographic area.
In the ideal case, all of the nodes in a campus network are interconnected by means of optical fiber media, taking advantage of Gigabit Ethernet or 10-Gigabit Ethernet technology. In some cases, Wi-Fi hot spots or even a hot zone make up the user end of the network, for example in university student centers or libraries where numerous people simultaneously use portable and mobile devices such as notebook and tablet computers to conduct research and carry on communications.
Occasionally the term "campus network" is used in reference to geographically diverse Internet users with a common interest, such as the Roosevelt Institute Campus Network, a national student initiative, or the International Sustainable Campus Network (ISCN), a forum that supports colleges, universities, and corporations in their quest for sustainability in research and teaching.
Continue Reading About campus network
Dig Deeper on SDN for campus LAN
PRO+
Content
Find more PRO+ content and other member only offers, here.