Nicira is a network virtualization and SDN (software-defined networking) company that Martin Casado, Nick McKeown and Scott Shenker founded in 2007. In 2009, Steve Mullaney joined Nicira as the founding CEO. In 2012, VMware signed an agreement to acquire Nicira.

Download this free guide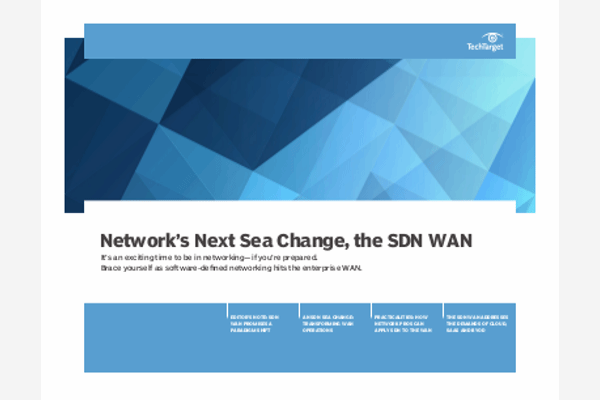 How SDN is Transforming WAN Operations: Free Handbook
Access our handbook now to navigate the waters of SDN in the WAN, with tips on overcoming implementation challenges, use cases for SD-WAN, and how to adjust to the altered network engineering career prospects that result.
By submitting your personal information, you agree that TechTarget and its partners may contact you regarding relevant content, products and special offers.
You also agree that your personal information may be transferred and processed in the United States, and that you have read and agree to the Terms of Use and the Privacy Policy.
The founders of Nicira have contributed largely to the development and evolution of OpenFlow, a protocol that allows a network to be programmed independently of the switches and data center gear. The company's leading product is the Network Virtualization Platform (NVP), which, like OpenFlow, allows network administrators to create virtual networks independent of the underlying hardware.
Nicira leads the Quantum component of OpenStack, an open source infrastructure as a service (IaaS) initiative for creating and managing large groups of virtual private servers in a cloud computing environment. The company also belongs to the Linux Alliance.
Continue Reading About Nicira Inc.
Dig Deeper on SDN companies
PRO+
Content
Find more PRO+ content and other member only offers, here.