Q
Get started
Bring yourself up to speed with our introductory content.
How to get involved in the OpenDaylight project
The OpenDaylight project offers developers chance to contribute to open source SDN and learn about guidelines that will emerge.
Looking for something else?
TECHNOLOGIES
Editor's note: Jason Edelman is not speaking on behalf of the OpenDaylight Project but as an observer.
How do I get started with the OpenDaylight Project? Are there OpenDaylight best practices?
The OpenDaylight Project has only been around for about three months, and there still hasn't been an official release, so there is plenty of time to get acquainted with it. There are no current OpenDaylight best practices either. At this stage of OpenDaylight, there are, however, a few things you can do to get started.

Download this free guide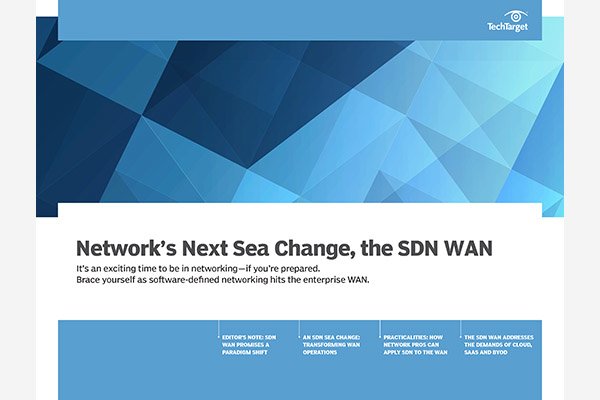 How SDN is Transforming WAN Operations: Free Handbook
Access our handbook now to navigate the waters of SDN in the WAN, with tips on overcoming implementation challenges, use cases for SD-WAN, and how to adjust to the altered network engineering career prospects that result.
By submitting your personal information, you agree that TechTarget and its partners may contact you regarding relevant content, products and special offers.
You also agree that your personal information may be transferred and processed in the United States, and that you have read and agree to the Terms of Use and the Privacy Policy.
Participate in any way you want. If you are developer, you can contribute code since it's an open source project. But for those nondevelopers, it's also good to know that it's not just open source, but open community. This means that even as a noncontributor, it is possible to dial in to the weekly calls, sign up to email aliases and read through the Wiki to see which projects, or features, will be coming next in OpenDaylight. Participation like this will lead to a greater understanding of the platform once you get your hands on it. Although there is still not an official code drop date --- the first is slated for December 2013 -- it is still possible to download current revisions of OpenDaylight.
Learning the process to download and install OpenDaylight is worth it. Check out OpenDaylight Controller: Installation, which reviews OpenDaylight install and the use of a simple forwarding application, as well as OpenDaylight Controller: Pulling, Hacking, and Pushing the Code from the CLI, specifically the bottom part of the page --- External Links from the Community for Dev and Ops with ODP. There are some good install guides documented there, as well as information about the weekly calls and email threads to join.
As stated earlier, there aren't any best practices per se, but due to the functionality being brought into OpenDaylight, we will likely see many guidelines emerge for particular use cases. It will not be a one-size-fits-all best practice for the controller platform. Companies such as ConteXtream, IBM, NEC, Cisco, Plexxi, and Ericsson are actively contributing code to OpenDaylight that often reflect a portion of their proprietary controller. This means that OpenDaylight will be robust, have many features and be compatible with some proprietary solutions. It's important to note that it's not just companies who are actively contributing to OpenDaylight, but individuals as well. This is why it's just too early to tell what best, or good, practices will look like with OpenDaylight.
Dig Deeper on SDN control plane
PRO+
Content
Find more PRO+ content and other member only offers, here.
Jason Edelman explains whether or not network functions virtualization will ever transition into the enterprise, or if it is a service/provider play.continue reading
When talking about network, automation and policy solutions, it's becoming commonplace to hear about declarative and imperative networking ...continue reading
SDN campus solutions have the potential to impact current LAN architecture, changing the enterprise campus network.continue reading
Have a question for an expert?
Please add a title for your question
Get answers from a TechTarget expert on whatever's puzzling you.